Season 1 of the Forever Break podcast is live.
Hailed as the "world's best lifestyle & travel podcast" by 3 people who were paid $5, this is arguably the most highly anticipated new podcast of the year.
Click here
if you don't know what to do and we will automatically redirect you to the best podcast app for your device.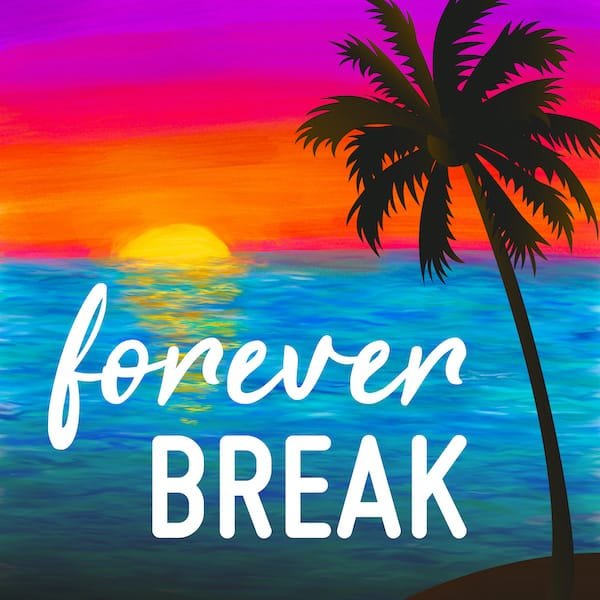 Glean insightful lifestyle and travel advice mixed with hilarious, irreverent stories from our hosts, Lianne & Corey. They will connect you with fascinating expert guests, new destinations, useful products, and add a little lot of humor to your day.
Season 1 holds nothing back, delving deep into the theme of mindfulness. Over the course of 14 episodes, get access to world-renowned experts in a range of topics including self-love, meditation, relationships, epigenetics, personality types, and more. Lianne & Corey will take you on a journey to discover innovative ways to bring mindfulness into your life and discover the real you.
Your podcast hosts, Lianne & Corey
The Forever Break podcast is available everywhere you listen to your favorite podcasts: Apple Podcasts, Google Podcasts, Spotify, Google Play, Acast, Castbox, iHeartRadio, Amazon Music, Pandora, Overcast, Pocket Casts, Breaker, Spreaker, TuneIn, Blubrry, Deezer, RadioPublic, Podchaser, and even YouTube. If that doesn't have you covered, go with the good ol' fashioned RSS feed.
Want to listen right now?
But... But...
What if you don't know how to subscribe to a podcast? Don't worry, we've got you covered! You can either click this link to be automagically directed to the right spot depending on your device, or you can watch this hilarious video by Lianne & Corey.
You don't want to be the only person on your street to not hear this. Seriously.
And if you really like what you hear, tell your friends and frenemies on Twitter and Facebook and anywhere else you stalk online.
You'll earn cosmic brownie points. True story.