The first season of the Forever Break podcast is live.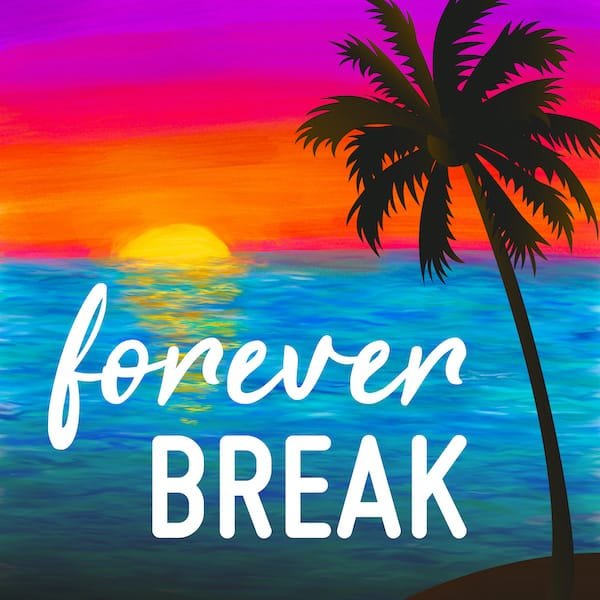 Across 14 episodes, this season focuses on the theme of mindfulness, as hosts Lianne & Corey have frank and insightful discussions with world-renowned experts in self-love, meditation, relationships, epigenetics, personality types, and more. Join this journey of self-discovery that unveils easy ways to bring mindfulness into your life, increase awareness, understand yourself, and experience genuine peace.
And the best part is Lianne & Corey are just like you... learning as they go along.
Episodes
Click on each episode to listen with your web browser (or your favorite podcast player app) and dig through the rich show notes which take your journey even further.
Hosts
Who the heck are Lianne & Corey, anyway? We've answered that question right here.
Season 1 podcast hosts, Lianne & Corey
How to Get the Most out of This
There's no magic formula for listening to this season of our podcast. We recommend starting with episode 1 and going through each following episode sequentially.
However, you're more than welcome to pick and choose the topics that are most interesting to you.
If the theme of mindfulness is quite new to you, or you're just feeling a little unsure about all this, then the following quote (which is found at the start of episode 1) is your best possible preparation.
It means ladies and gentlemen, please check your ideas and opinions at the door. First of all, all your philosophical and religious views, all your logic. Because I say 'check it at the door' advisedly because you can pick it up again when you go out, if you feel unsafe without it. I'm not trying to argue you out of your opinions and views, I'm merely suggesting that for the sake of an experiment you temporarily suspend them.

Alan Watts
Short version: keep an open mind.
We're All Ears
Well, not literally. That would be weird.
But if you've got feedback about the Forever Break podcast - you love something or you would just like to share your opinion - we want to hear from you. We're always working hard to improve our content and future episodes, and your feedback will shape it.
And if you just like giving us flattery, we're not too proud to accept. Especially Corey.
Feeling Generous?
Hey, you don't receive if you don't ask.
If you reeeeeeally like what you hear on our podcast and would like to show your appreciation by opening your wallet, we won't say "no". In fact, we'll say "thank you". And to make it easy, we've got a spot on Patreon where you can easily donate online.
Subscribe, Damn It!
If you haven't already, please subscribe on your favorite podcast platform so you don't suffer from the dreaded FOMO.
We are everywhere... yes, in a heavenly omnipresent kind of way: Apple Podcasts, Google Podcasts, Spotify, Google Play, Acast, Castbox, iHeartRadio, Amazon Music, Pandora, Overcast, Pocket Casts, Breaker, Spreaker, TuneIn, Blubrry, Deezer, RadioPublic, Podchaser, and even YouTube. If that doesn't have you covered, go with the good ol' fashioned RSS feed.