If you like the Forever Break podcast so much you want to share it with your own audience, here are the steps to embed the podcast.
FYI the custom player on foreverbreak.com only works on our website, however many other podcast platforms offer "embed" code so you can easily include a beautiful player on your website. You can do this for either an individual episode or the whole series.
Let's start with the end. This is how it will look:
And here are the steps to replicate this:
Step 1) View the Forever Break podcast on the relevant platform. For this example, I'll use TuneIn (click this link).
Step 2) On the podcast page, click the "share" button.

Step 3) In the pop-up window click the HTML code at the location of the first red arrow. Right-click and copy the HTML code. If you just want to share the link to the page, use the "Copy URL" button instead.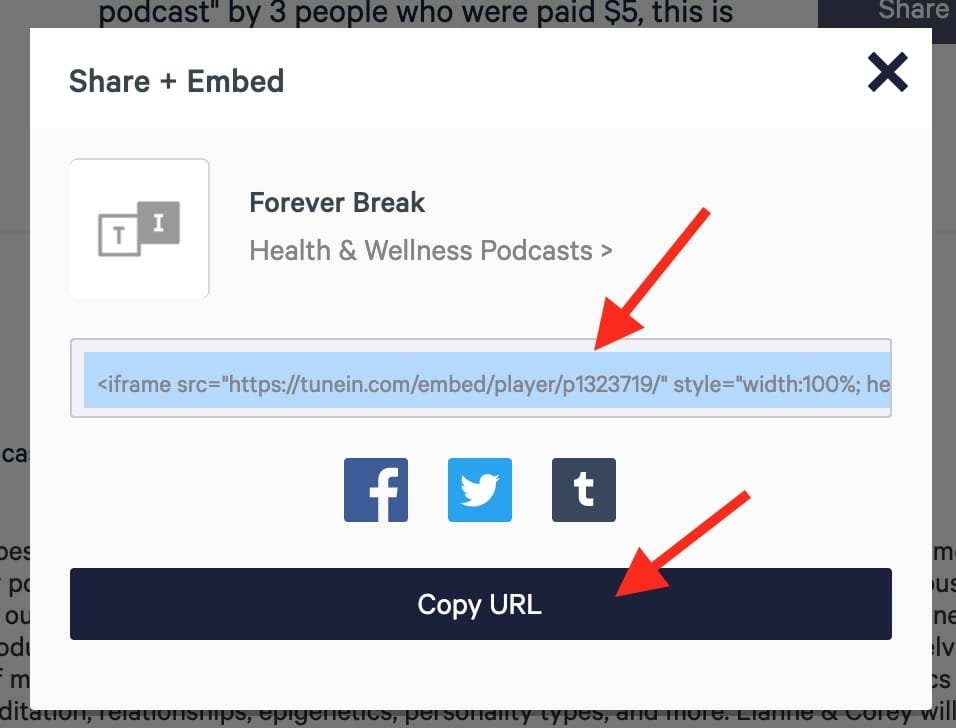 Step 4) Paste the HTML code into your website. The process for this will depend on what platform you use (eg. Wordpress, Blogger, Wix, Squarespace, etc).
You're all done!
Alternative options to TuneIn: iHeartRadio.